The Local Color Cafe may be closed, but the Something Else! Trio is still in tune and on the road!
Watch this web site for news of our upcoming performances!
About Us | Sugar Creek Supper Club | CDs for Sale | Photos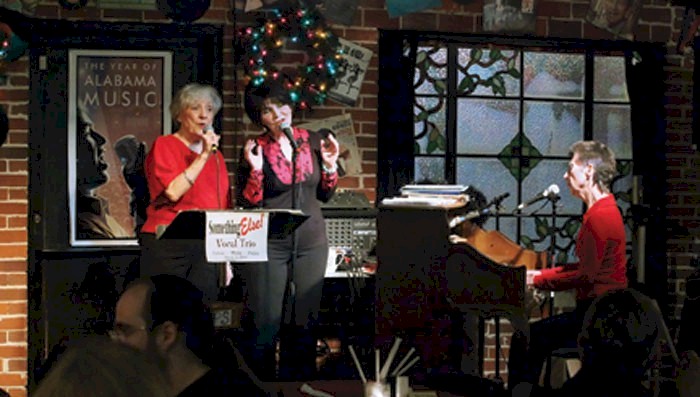 A note to the "Local Color Faithful:" watch for some of your favorites who are working on dates: The Red Coats, The Swampers, The Dill Pickers, Henri's Notions, The Goods, Rick Carter & The Selma Boys, Elise Witt & Mick Kinney, and more to come.

Saturday, June 8 at 7:00 PM


Janet Hall, Dan Farmer & the Constant Cohorts with Special Guests the Something Else Trio!


The Constant Cohorts are quick with humor and sweet with harmony. Singer-songwriters Janet Hall O'Neil and Dan Farmer deliver their unique original tunes with the backing of Marc Navez on standup bass, Kent Peterson on lead guitar and percussionist John Nuckols. You'll laugh and perhaps shed a tear as they unveil their songs and put a new twist to a few cover tunes. Come along for a musical journey through folk, country, pop, and the blues. There's something for everyone. The Something Else Trio will start at 7PM. Janet Hall, Dan Farmer & The Constant Cohorts will start at 8PM.
Click here for ticket information.