The Local Color Cafe may be closed, but the Something Else! Trio is still in tune and on the road!
Watch this web site for news of our upcoming performances!
About Us | Sugar Creek Supper Club | CDs for Sale | Photos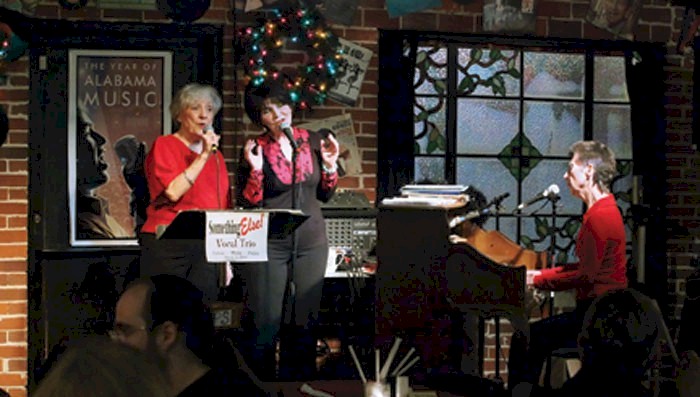 We are now the house band at the new Sugar Creek Supper Club in Hayden, Alabama!
Click here to see the musical event schedule at the Sugar Creek Supper Club.
(our appearances there will not be shown on page)

A note to the "Local Color Faithful:" watch for some of your favorites who are working on dates: The Red Coats, The Swampers, The Dill Pickers, Henri's Notions, The Goods, Rick Carter & The Selma Boys, Elise Witt & Mick Kinney, and more to come.